Underpainting – Why?
Comments Off

on Underpainting – Why?

Jul, 22, 2021
Underpainting can make a huge difference to a painting. (I discovered that paint can be added to the primer (Gesso) so that I am priming and underpainting at the same time.)
The 3 primary functions of underpainting:
To create texture or to build on the canvas.
Put color under the paint to create impact in the final work.
A way of layering.
Other advantages of underpainting include being able to draw your layout with white chalk before starting to paint. Also, underpainting can be used to position light, medium and dark tones in the correct place. See post on Notan.
Some color choices for underpainting include but are not limited to yellow, Yellow Ochre, Naples Yellow, red, Burnt Sienna, Burnt Umber, gray, Ultramarine Blue, and Raw Umber. However, if the intention is to develop greater values, then lighter colors are less effective.
Generally, I paint one color over the entire canvas. Once I used Raw Umber with the result that the painting resembled the old masters' work. Typically, I use Yellow Ocher or Naples Yellow and that seems to give the final painting a warm glow. A lot will depend on the mood you want to achieve.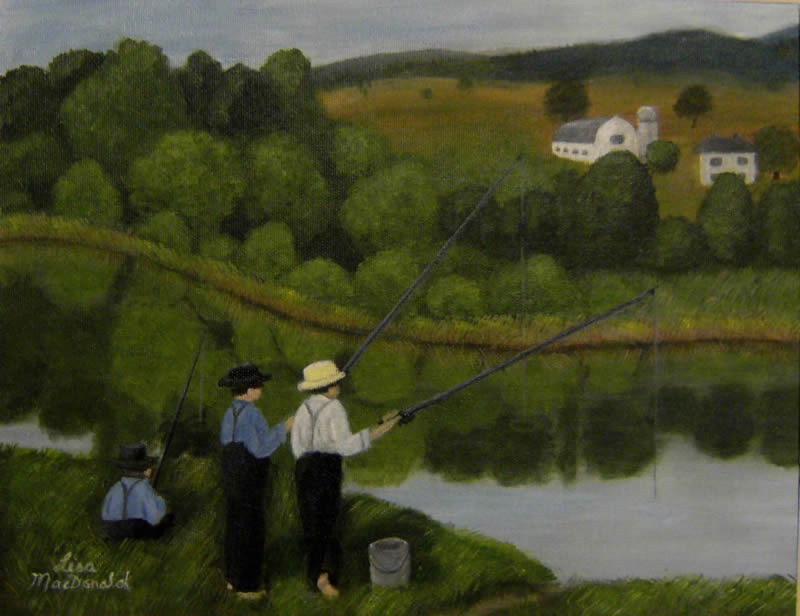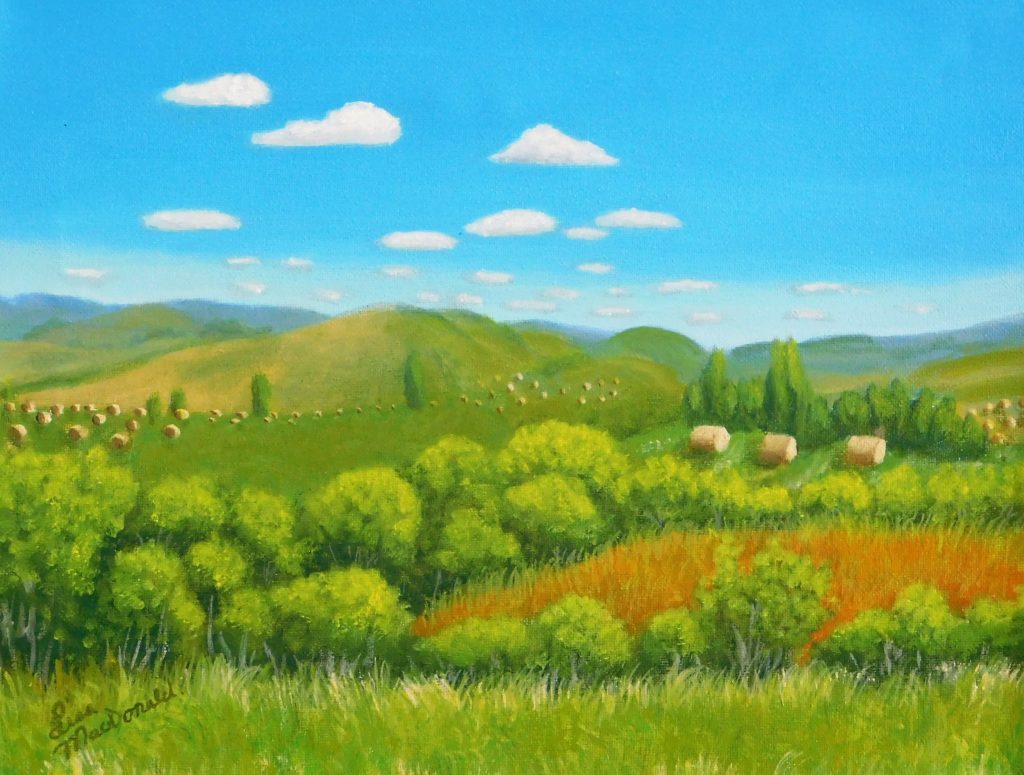 Underpainting in blue can make the painting feel cold and may be great in a winter scene.
Before you decide on an underpainting color consider what color is going on top. For example, painting red of top of blue will give a different look than red on top of yellow.
Conclusion:
Some artists use underpainting so they are not faced with a white canvas. If you have not underpainted before, give it a try. When done correctly it will give another dimension to your work.